Nobody wants to be alone all the time. Living day to day by yourself can be a real struggle for all of us, but it can be especially hard if you don't have anyone to share your life with. Life is unpredictable and sometimes through no fault of our own we can end up by ourselves without anyone to help us. This is where having a companion who can come and visit you regularly
really comes in handy, because you will have someone to help and care for you when your friends and relatives are no longer available. There are many reasons why companionship is important, but the main reason it is important is because it allows those who don't have access to people to get the help that they need.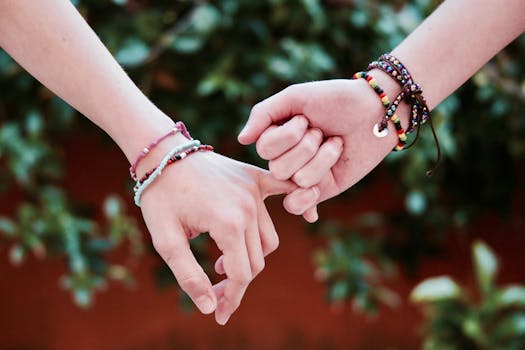 1. Prevents loneliness
Loneliness can affect anyone and most of us will feel a little bit
lonely from time to time in our lives. However, the elderly, or people who suffer from illness or injury can become very lonely and isolated because they may have difficulties leaving their homes. Having a companion can help people feel less alone because they will get to see someone on a regular basis, which may not happen for them otherwise. People who are stuck in their homes for extended periods of time may also find it difficult to make new friends, so having a companion come and visit them can be an easy way around this.
2. Fuels social interaction
As mentioned, a weekly or bi-weekly visit from a companion may be the only social interaction that some people who are struggling may have. Even if they drop in just for a chat, having a person come and regularly visit you when you are living alone will help you to keep up your social skills and allow you to interact with others that you may not normally get the chance to see. Studies show that
all people, no matter what gender, age or ethnicity benefit from social interaction,
and it can even prolong their life.
3. Helps with mental stimulation
Having someone come and talk to you regularly will not only help with your social skills, but they will also help you to stimulate your mind. Whether you want to talk, play a game or watch something on television, your companion will be there with you to help you do some of the things you may not normally
get to do at home by yourself.
4. Gets you out and active
It can be difficult for some people to get out and do things on their own, so having a companion to help them can really make all the difference. Elderly people in particular can find it hard to get out and be active due to a number of physical health issues, but studies show that older people who exercise regularly are more likely to maintain brain function when it comes to everyday tasks. So not only will they benefit from the movement and strengthening from the exercise, but they minds will also benefit from getting out and getting moving by engaging with others and the exercise at the same time. A lot of people also find that doing exercise with someone else will help motivate them and to continue on with it long-term, so exercising with a companion can help keep you on the right track for longer amount of time.
5. Assistance with daily activities
When you are old, sick or injured and you are living at home by yourself, even the simplest daily tasks can become a chore. However, when you have a companion who comes to regularly visit you, they will be able to help you complete some of these daily tasks that may be too difficult for you to do on your own. Things like gardening, washing the dishes or folding the laundry are tasks that your companion can assist you with, and this can make all the difference to those who find these tasks tricky.
6. They support you
The most important thing that a companion can offer you is support, and as mentioned they do this in a number of ways. Some people may not have loved ones or friends around who can support them, especially when they are going through tough times, so having a companion to support you can be very beneficial. Having a companion that you get to see regularly will allow you to build a relationship with said person, so having them support you and help you out will mean so much more. Having a companion is something that everyone needs, and just because some people may not have access to friends or family, that does not mean that they should miss out on spending time with other people. So, whether you need help with daily activities, getting out of the house, or you just need someone to talk to, having a companion can benefit people in a number of ways. Companionship is extremely important because there are plenty of people out there who need someone, and this allows them to keep living their daily lives and doing what they love without having to give up anything.
Looking for a bit of companionship? Home Care Heroes is the organisation for you.
Home Care Heroes
is all about helping those in need by providing a helping hand and companionship to those who are struggling. Home Care Heroes is great for those who are living alone or for those who have relatives that can no longer take care of them for whatever reason. Different from a full-time carer, the heroes offer help with day to day tasks, companionship and getting people out in the community by engaging with clients who need it.