In a city like Sydney, you might be surprised to find out that you can do plenty on a short budget. Markets, cheap eats and unique bars and destinations all over the city mean that there's no shortage of places to visit while you save some money.
But how can you fit it all into one day? Thankfully, we've managed to plan a solid day around some of the best (and cheapest) parts that the city has to offer.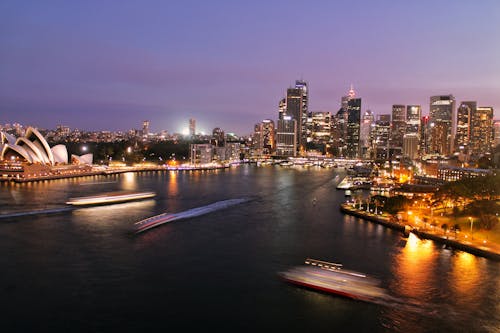 Morning – Find a bargain at a local market
Sydney is full of excellent markets providing some terrific bargains. From Marrickville's range of organic food to the record fairs in Glebe and Newtown's fashionable threads, there's a wide variety of sellers with plenty of items on offer.
The best part about the markets is that they're free to enter, meaning you can spend more of your money on the weird and wonderful things on offer.
Morning – Experience culture at the Art Gallery of NSW
If you're looking to unleash your inner critic, there's no better place than the Art Gallery of NSW, just a short walk from Hyde Park and the city center. With admission free, you can take in the constantly changing lineup of contemporary and modern art that has captivated thousands in the past.
With a variety of works from all walks of life, including Aboriginal, Asian and European 19th century art, there's a diverse and ever-changing array of works that will move, excite and most of all, make you think.
Located in The Domain, the gallery is situated on a lush piece of publicly owned land, so why not also go for a walk in the gardens afterwards?
Lunch – pay what you want at Lentil as Anything
It might be hard to believe, but popular vegan restaurant Lentil As Anything has been running for over 5 years in Sydney on the idea that you pay what you want for your meal. This means that you can pay as much or as little as you want for a delicious, hearty and healthy meal.
Given that the franchise bases itself on providing food, employment and education for those less fortunate, we'd hope you chip in a decent amount, though.
Situated in Newtown, the restaurant's vegan menu changes daily as a result of their available produce, so keep an eye on their social pages and dig in.
Afternoon – Get a high score at B. Lucky and Sons
Regardless of whether you're 19 or 99, everyone loves a good arcade game, so it's awesome to see Sydney get another new arcade establishment in the form of B. Lucky and Sons.
Located in Moore Park's Entertainment Quarter, the retro-themed arcade features plenty of old school favourites like air hockey and Daytona, along with new school attractions like Mario Kart and The Walking Dead.
If you can, make sure you get in on Tuesday where all games are 50% off, allowing you to fit in a few more games of skeeball. It's also worth checking out the fantastic menu options, including the extravagant lotus root chips with spiced mayonnaise. Consider options like
Parkhound
, allowing you to hire parking spaces cheaply and easily so you can get to your next destination.
Evening – score cheap dumplings at Mr. Chen Beef Noodle
If you're in Chinatown when the sun goes down, there's no better place to fill up on the finest Asian cuisine than Mr. Chen Beef Noodle. Hidden away in the Prince Center, items are made to order, so prepare to feast on some deliciously fresh noodles, ramen and dumplings.
The best deal is their happy hour, where you can snag some dumplings freshly made for 50c each between 8-10pm every night. What a bargain!
There's so much to see and do in Sydney and the surrounding suburbs that it can be difficult to access it all, but there are plenty of ways you can travel there.